From Where The Dream Trun Real
Behind The Scene Wedding Planner Udaipur
A Professional Destination Wedding Planner and event management based out of the majestic city of lakes, Udaipur
Video Gallery
A professional destination wedding planners & event management company based out of the majestic city of lakes, Udaipur.
Contact Us
LET TEAM BTS PLAN YOUR DREAM WEDDING
From Where It All Starts!
Trusted By Over 60+ Clients
& 300+ Cups of coffee Since 2014
62
Successful Destination Weddings
Million Stories To Tell
Real Wedding Gallery
Step into a World of Spectacular Love Stories: Witness Real Weddings Crafted by Our Expert Hands. Get Inspired by Unforgettable Celebrations and Discover the Magic We Bring to Every Dream Wedding.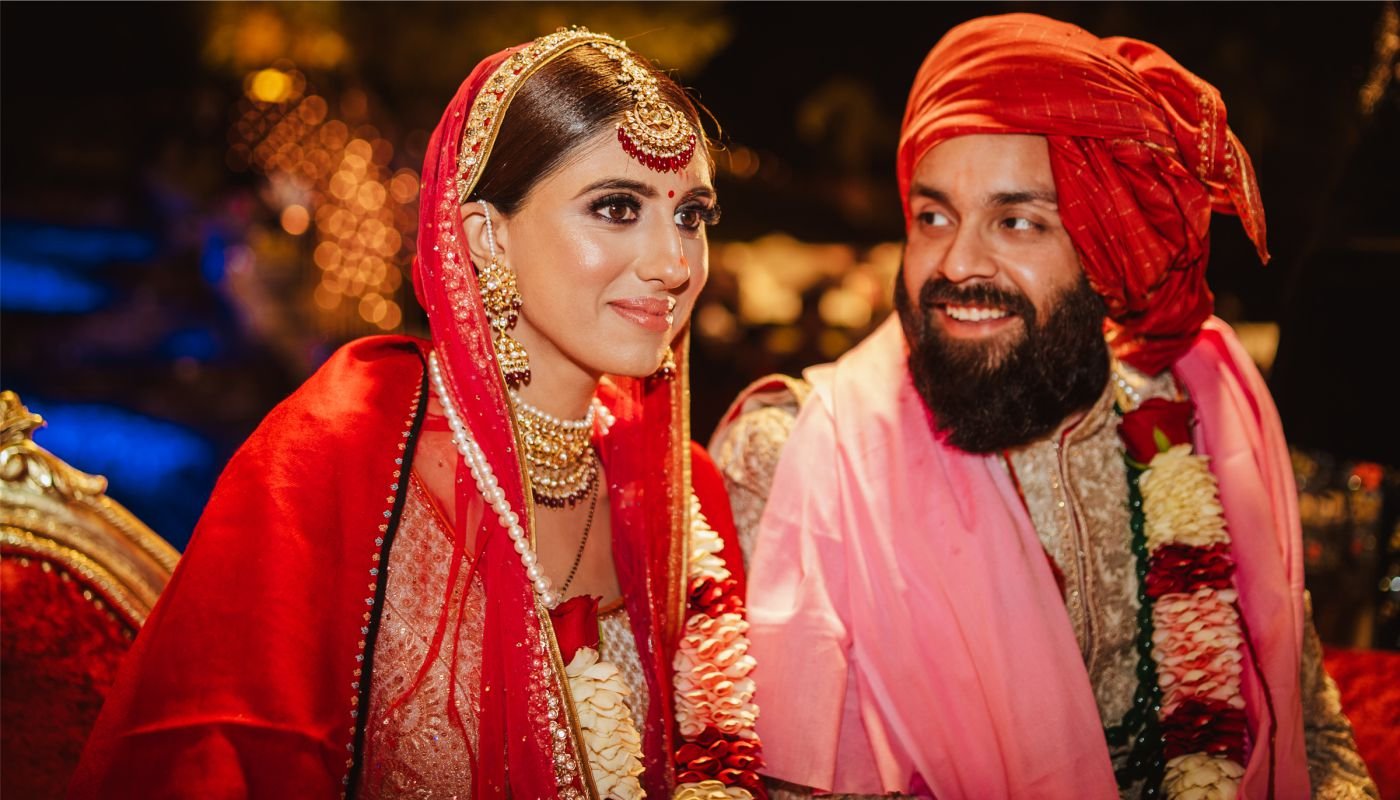 Nihar & Chandani
Taj Aravali, Udaipur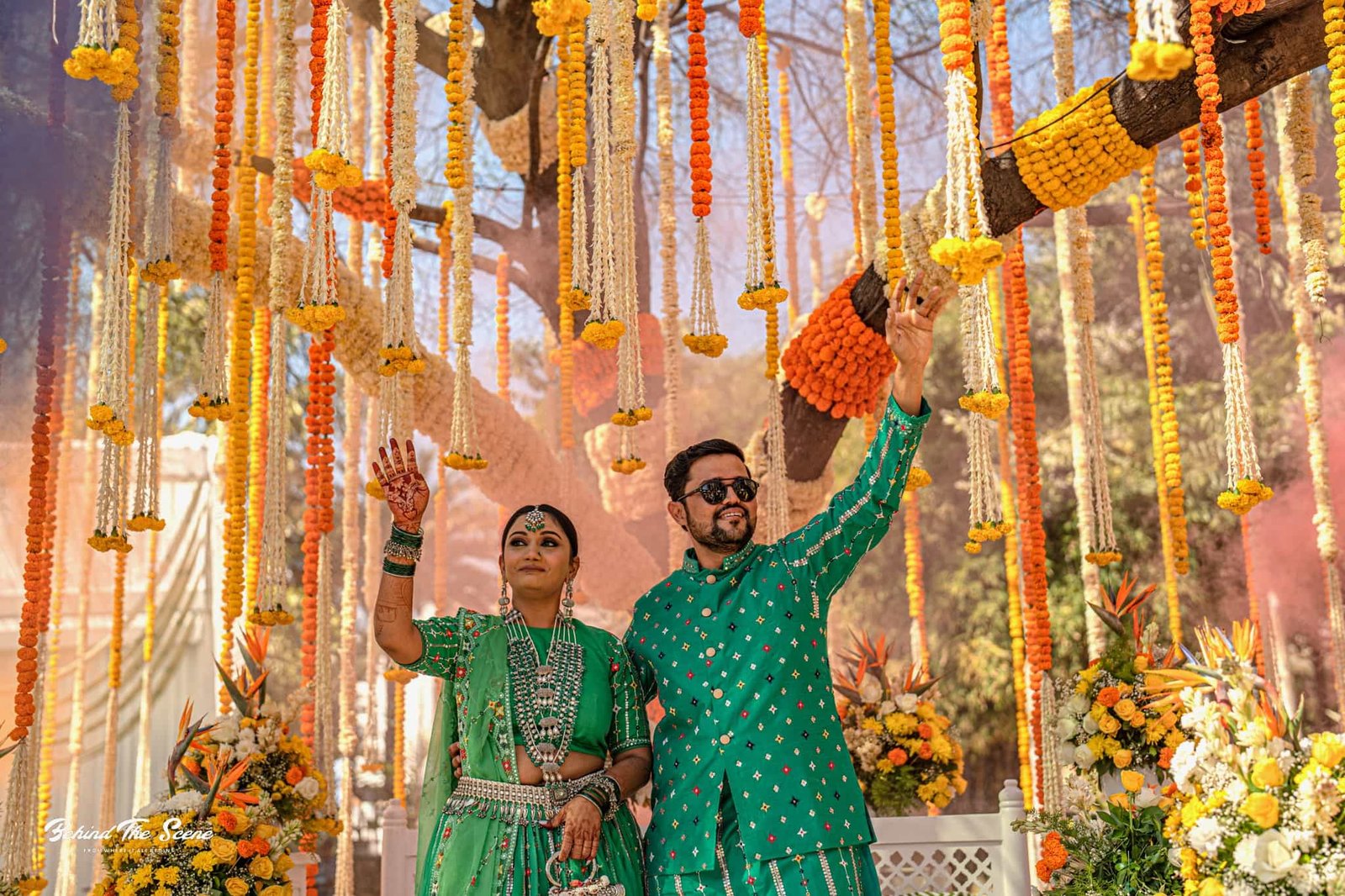 Manan & Dhara
The Ananta, Udaipur
Kaamya & Avdhesh
City Palace & Trident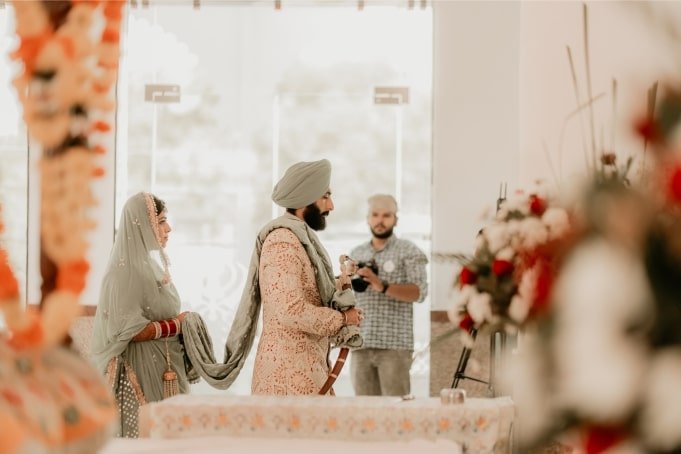 Shambhavi & Montek
Chunda Palace, Udaipur
As Featured In




Best Destination Wedding Planner in Udaipur, at your service
Looking for the Best Destination Wedding Planner in Udaipur? Look no further.
Your search for the best destination wedding planner in Udaipur ends here. A warm welcome to Behind The Scene – A professional destination wedding planners & event management company based out of the majestic city of lakes, Udaipur; offering top-notch wedding planning and management services. A witness to over 80+ grand wedding celebrations widespread over all popular wedding destinations of India, Behind The Scene is best known for its customer satisfaction and sheer perfection. As an adept and leading wedding planners from Udaipur, BTS has all the answers to the worst of your wedding preparations related nightmares. Our clients being our topmost priority, there is nothing we leave unturned to make your wedding the most grand affair, ensuring just happy faces and happier praises.
Your Wedding, Our Responsibility
your premier destination wedding planner!
About Us – Team Behind The Scene
Welcome to Behind The Scene your premier destination wedding planner! We are dedicated to creating unforgettable wedding experiences in breathtaking locations around the world. With our expertise, creativity, and attention to detail, we transform dreams into reality for couples seeking the perfect destination wedding.
At Behind The Scene we understand that your wedding day is one of the most important moments in your life. That's why we specialize in curating unique and personalized destination weddings that reflect your individual style, personality, and love story. Whether you envision an intimate beach ceremony, a grand mountaintop celebration, or a romantic vineyard affair, we bring your vision to life with precision and flair.
Behind The Scene started in 2013 and we believe that every couple deserves a wedding that surpasses their wildest dreams. We strive to create magical moments, weaving together exquisite details and enchanting locations to craft a wedding day that will be cherished forever. Let us be your trusted guide on this incredible journey, and together, we will create memories to last a lifetime.
Contact us today to begin your extraordinary destination wedding adventure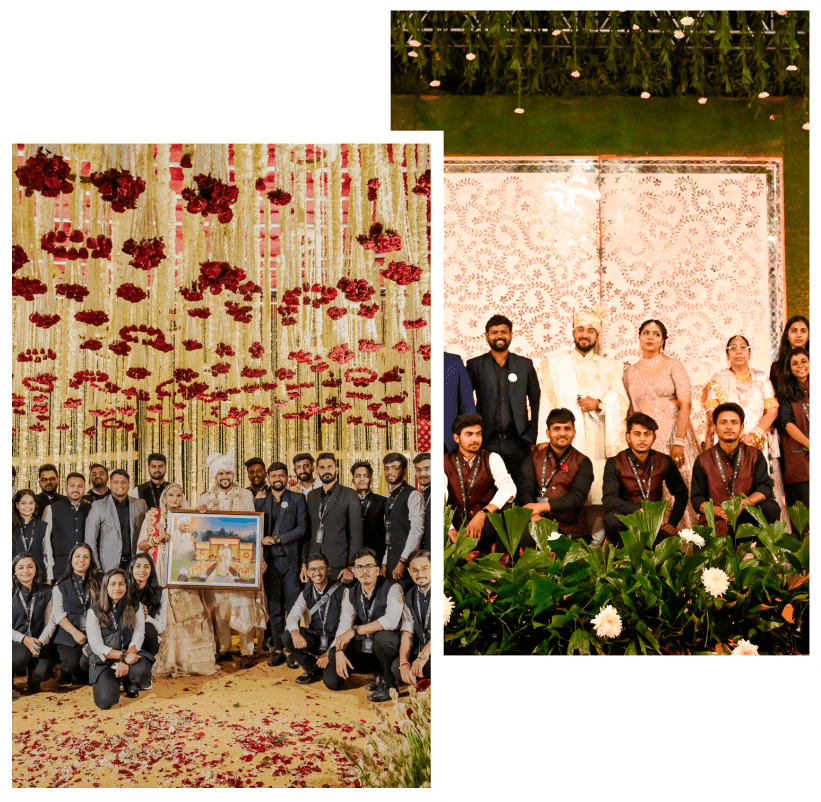 Our Services
Our Service Corner
We understand how specialization in various wedding planning services is of utmost importance and segregation always helps to develop a planned approach towards designing a perfect wedding package. We have therefore provided you with a list of services with the latest trends in each category and field bests to choose from!
Wedding Decor & Design
Just a quick question to you, tell us the first thing that your eyes notice once you get down to a wedding function.. 
Planning & Management
One main aim: From Strong Planning process to Smooth and Flawless Run-through of the event & Management…
Venue Selection
Finding the right type of venue, keeping in mind the number of functions and timings and couple choice.. 
Photography
In this world of vibrant dream catchers, a memory catcher is what we and our wedding functions require..
Hospitality
A warm and gracious welcome has no other equivalent and there is no denial to that.  It is like half work done..
Logistics
Imagine your guests having landed after a long flight, train or bus all excited and pulled up about your wedding..
Makeup
Makeup, the evolved language of new age brides, speaking a lot about their preferences, styles and emotions.. 
Food & beverage
All of us have heard that The way to a man's heart is through food, and when it is about wedding who does not want to win..
BEST WEDDING PLANNER IN UDAIPUR
Our Planning for your celebration
Perks Of Getting Your Wedding Planning Done Through Behind The Scene
Orientation
Its 'know your client well' meeting. Before initiating any other process its important to list down everything that your client has dreamt of and want to implement in their wedding. At this stage, it is an in-depth discussion of all the services we offer.
Venue
There are times when clients are confused among various destinations and venues. Since destination and venue is an integral part to decide upon before commencing further, we together with the client, decide the best suitable destination according to the inputs received in the first process and depending upon various factors such as weather, budget, location, venue reachability and many more.
Design
We pay multiple visits to the decided venue be it native or destination to have a look on how the property can turn out to be the most beautiful décor wise and also to have a personal touch with the hotel authorities so that the planning could be conducted smoothly.
Artist
Agency hiring becomes ultra-important due to their jam-packed schedules and high number of weddings during the wedding season. So just to make sure our best doesn't get hired already, we see to it that we pre-book them to avoid any clashes. This includes everyone from our scope of catering, designing and tents, local artists, celebrity artist to henna artists, sound, choreographer, makeup as per the agreement.
Execution
Although we keep in regular touch with the client on every update and keep them posted professionally about all the developments, we still take a finalisation call with the client and freeze the plan here. No changes are to be done after the finalisation call and the only focus then is the big day implementation.
BEST WEDDING PLANNER IN UDAIPUR
wedding Destinations
Destination weddings and India are synonymous to each other. The craze for weddings in India now seems like a never-ending affair since even after a huge blow of covid breakdown to the wedding industry, it has opened up with a bang every time. Indian weddings face such abundant limelight across the globe (credits to the cultural diversities and large-scale celebrations), that now even international destinations want to collaborate with the wedding planners to explore their properties and give Indian weddings some broader and enterprising options. Behind the Scene – a leading destination wedding planner in Udaipur is at your service
Know More On Type Of Weddings
testimonials
What our clients say about us
Hear from Our Delighted Couples and Discover the Magic We Brought to Their Dream Weddings. Let Their Testimonials Speak of Unforgettable Moments and Flawless Celebrations.
Shambhavi Srivastava
Bride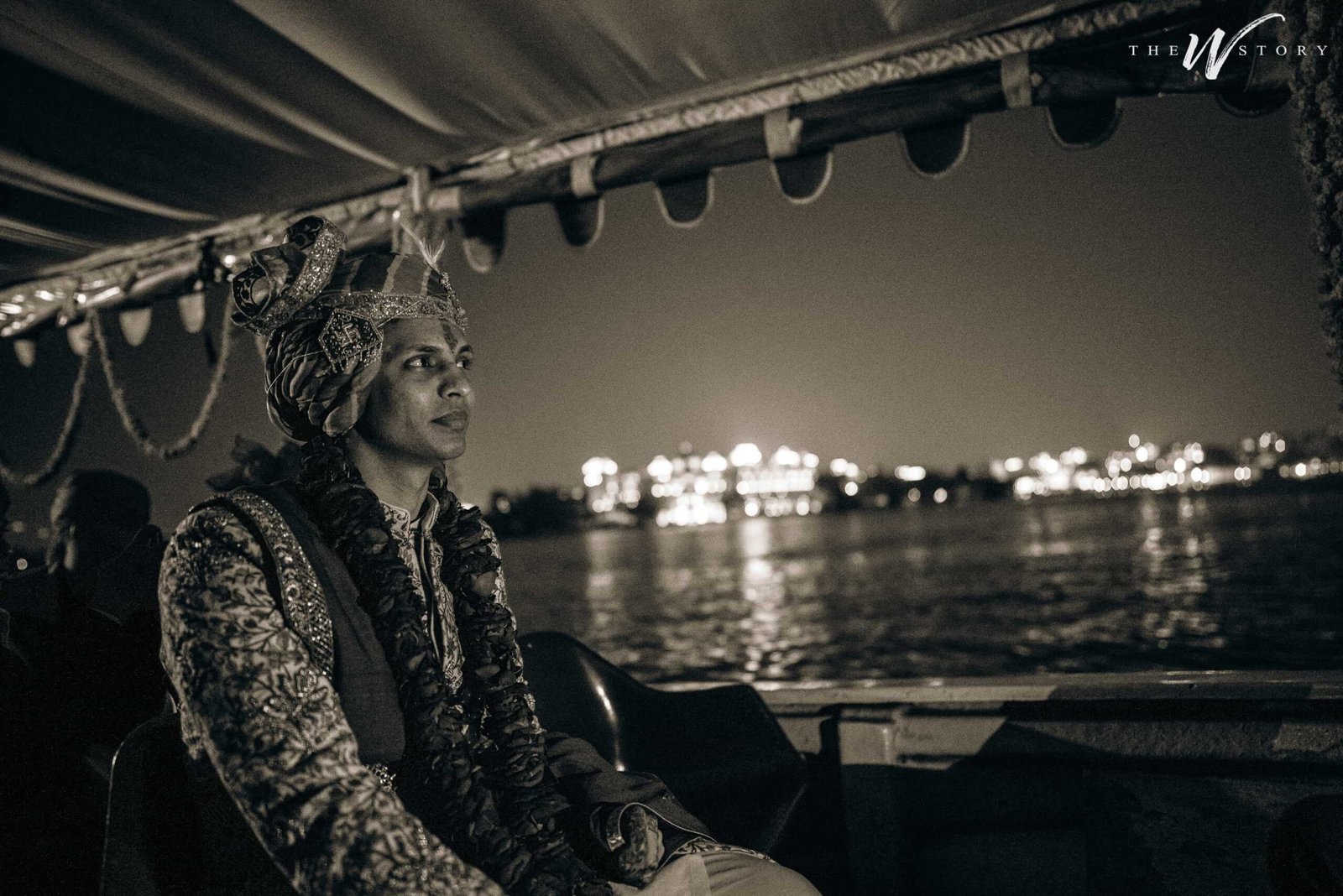 Shalin Javeri
Bride's Father

Connect To our Expert Wedding Planner
Connect with us and start planning your dream wedding by filling out our simple contact form.
behind The Scene – A Leading Wedding Planner In Udaipur
Weddings are once in a lifetime event. Happiness, celebrations, joy are all part of it. However, in the background, there are worries and responsibilities. From concerns regarding wedding decor to food and hospitality, there are oodles of worries that hover over the head of the host. But every cloud has a silver lining. All these issues and concerns can be easily overcome with the help of a wedding planner. But there are plenty of wedding planners out there. How to finalize one of them? Look for the one that has a proven track record of successful weddings. Find the one that knows how to turn your W-day into a grand affair. In short, put your trust in Behind the Scene – a trusted wedding planning company in Udaipur and be assured of a hassle-free and memorable wedding celebration.
Udaipur And Behind The Scene – " A Match Made In Heaven"
One of the hottest wedding destinations, Udaipur has seen a plethora of high-profile and memorable weddings. Not just popular for destination weddings, even natives of Udaipur have plenty to explore while tying the knot in the city. Making your nuptial all the more special is Behind the Scene – a leading wedding planning company in Udaipur.
Behind the Scene is here with all its amazing wedding-related services for all who want to have a memorable and flawless wedding celebration. Not just a picture-perfect wedding, but Behind the Scene also lets you enjoy your wedding celebration rather letting you worry about the various aspects involved in a wedding.
Addons You Will Get in Your Wedding Planning through Behind The Scene
What makes us Different form others
Excellent Planning:
Whether you are planning a destination wedding in Udaipur or somewhere else, hand over the responsibility of your wedding planning in the hands of Behind the Scene. Flawless is the word that describes the planning and management of Behind the Scene. Right from venue selection to venue decor, Behind the Scene plans everything perfectly, so as to keep all goof-ups and blunders at bay.
Creative Vision:
In the domain of event management, creativity is the key. And what makes Behind the Scene one of the best wedding planner in Udaipur is their creative expertise that can be well gauged from their execution-style. Be it decor, design, or wedding theme selection, everything is creative and out-of-the-box.
Professional Execution:
At Behind the Scene, professionalism is given due importance. Everything is undertaken and executed professionally so as to ensure complete satisfaction for the clients. And it is their professionalism that makes Behind the Scene a trusted wedding planning company in Udaipur.
A Comprehensive Service Bucket: 
With a large number of wedding-related services in one place, you won't need to go to different vendors. From guests' invitations to entertainment, logistics, choreography and catering, Behind the Scene is a hub of all wedding-related services. 
Best Value for Money:
Whether you are looking forward to having a royal wedding in Udaipur or a small one at a wedding hotel in Udaipur, Behind the Scene has something for everyone. With their budget analysis and wedding planning consultancy, they offer you the best which doesn't exceed your budget but surely your expectations.
Transparency:
Behind the Scene believes in honest and transparent operations and both these traits make it a trusted wedding planner in Udaipur. Furthermore, confidentiality holds paramount importance and no significant client information is shared without their permission.
 
Behind The Scene Offers The Best Wedding Services In Udaipur
Wedding Venue: Confused about the plethora of wedding venues in Udaipur? Fret not! Behind the Scene knows which venue will enhance your wedding celebration and fun. On the basis of your budget, guests' strength, and various other factors, it suggests a venue that is sure to cater to all your needs, requirements, and expectations. Whether you dream of a wedding in Udaipur Palace or any of the wedding resorts in the city, Behind the Scene will clear all the clouds for you. Indeed, leave the venue selection process on the shoulders of a wedding planner like Behind the Scene.
Destination Wedding : Have an exotic location in mind to tie the knot? Or do you want to have your destination wedding celebration in Udaipur? Well, you are in the right place. Behind the Scene knows the ins and outs of destination wedding planning. From making destination wedding arrangements to transport and logistics, Behind the Scene can take care of everything. So, if you are looking for the best destination wedding planner in Udaipur, Behind the Scene is here to end that search for you.
Wedding Decor : They say the first impression is the last impression. And therefore, the decor of the wedding venue has to be super elegant, gorgeous, and mesmerizing enough for that first impression to be really impressive. Though many wedding planner in Udaipur assure of a beautiful decor but not all of them keep that assurance. However, this is not the case with Behind the Scene. It keeps wedding decor in mind across all the stages of wedding planning. Floral decor, light decor, decor theme, decoration with props, entry gates, sangeet stage, you name it. With its creative vision and expertise, Behind the Scene elevates the decor game of your wedding venue in Udaipur several notches higher.
Luxury Wedding : Perfect weddings are easy to talk about but hard to execute, let alone a luxury wedding. The wedding planning game changes entirely in the case of a luxury or a royal wedding. And even a wedding planner fathoms it quite well. Right from weddings that are on a shoestring budget to luxurious and grand weddings, Behind the Scene has all of them in its portfolio. Whether you dream of a luxurious wedding or a royal palace wedding, Behind the Scene is among the best wedding planner in Udaipur who can execute the same flawlessly. From selecting a luxurious venue, dolling it up with opulent decor, to exotic food and artists management, Behind the Scene leaves no leaf unturned to infuse grandeur to your wedding celebration.
Hospitality and Guests Management : When it comes to a wedding or in fact any other event, every guest is important. You don't want any of your guests to be unattended. However, attending to guests is one of the most challenging tasks in a wedding. But not anymore for Behind the Scene – a trusted wedding planning company in Udaipur – is here to do guest management on your behalf. The courteous and polite team of Behind the Scene has been trained to attend to the guests in the best possible manner. Guests management and hospitality gain the number one spot when it comes to destination weddings. Riding them to the destination wedding venue from public transport hubs, helping them with the accommodation, etc. are quite integral to a destination wedding. And handling this by the family members can be quite tiresome. That's when Behind the Scene – a destination wedding specialist – comes to your rescue.
Logistics: In a wedding, there could be many to and fro from one place to another. Behind the Scene makes this process easier for you. Whether it is your guests who want to travel to your wedding venue or there are things and items that you want to send to your venue, we take care of all your logistics requirements.
Photography and Videography: Apart from bringing two hearts closer, a wedding is also about memories and moments. And to capture these moments, we offer our professional photography and videography services. As a part of our wedding planning, we ensure that you get the best of the best and professional photographers and videographers who are experienced enough to get you the right clicks. Furthermore, we also aid in pre-wedding shoots and deciding the best pre-wedding Venues in Udaipur. Right from your family clicks, those aerial drone shots, bride-groom snaps to candids, we have got your back.
Entertainment and Artists Management: Branding wedding as the synonym of entertainment won't be wrong. Without those groovy tracks in your sangeet and calm music in your reception, a wedding doesn't feel like a wedding. As a prominent wedding planning company in Udaipur, we have oodles of entertainment vendors and artists in our network. Whether you want a professional DJ or sound mixer for your sangeet, we are here to help. If you desire a popular artist to perform for you on your W-Day, we'll fulfil your desire. Our entertainment service is another factor that keeps us ahead of other wedding planners in Udaipur.
Other Services that Make us a Leading Udaipur Wedding Planner: Undoubtedly, the aforementioned are some of the indispensable services that blow life to every wedding. However, there are other itsy-bitsy services and essentials that can enhance the entire wedding celebration. As a wedding planning specialist in Udaipur, we understand the importance of these services and therefore, offer the same to our clients. These services are gifts for the guests, wedding venue rentals, guests invitation, bride/groom hair, and makeup, etc. With all these services, we offer a comprehensive wedding package after which you don't have to run after these services separately.
These were some of the services that Behind the Scene – your wedding planner from Udaipur – has to offer. With such essential services, Behind the Scene ensures that you get everything in one place. Further, with all these services being at one place, you, as the host, can have all the things under control, thus, eliminating all the worries related to wedding planning.
All in all, if you're tying the knot in the Venice of the East – Udaipur and looking for a trusted wedding planner for your nuptial, make sure to get in touch with Behind the Scenes. From guests' invitations to wedding decor, Behind the Scene promises to make everything seamless and flawless for you.
Behind The Scene – A Trusted Destination Wedding Planner In Udaipur
There are a lot of things that go into making a destination wedding successful. As a leading wedding planner from Udaipur, Behind the Scene, knows them all. Further, with its expertise in destination weddings, it leaves no leaf unturned in making your destination wedding a grand success. Here's what Behind the Scene – a prominent wedding planning company – has to offer to its clients who look forward to a destination wedding.
Some Sayonara Words From Behind The Scene-One Of The Famous Wedding Planners In Udaipur
Let us be very honest about the fact that there is very little we want to change from how we have thought on having our wedding day.
And putting your whole trust for every little detail of your wedding is a difficult task. But this also holds true that weddings and wedding planners walk hand in hand and the one is complete without the another. And when it comes to Behind The Scene, it is a match made in heaven. We are ahead of the days when it was thought that wedding planners are hired just for large scale weddings. They now fit in every budget and are ready to work for the most intimate weddings as well. We will therefore summarise it for you the benefits of hiring a wedding planner:
Some Last Words For Behind The Scene – One Of The Leading Wedding Planner In Udaipur
Wedding – An event that everyone embraces in their lives. And surely, no one wants any bungles in it. But to make sure the same, a wedding planner is a must. It is important that one looks for a wedding planner or wedding planning company that assures perfection. If you too are looking forward to trying the knot and looking for such a planner for your wedding, then Behind the Scene is here to lend you a helping hand.
Be it a destination wedding, native wedding, or any other event, Behind the Scene can undertake them all professionally and execute them with sheer perfection. Furthermore, with its experienced team of professionals and a huge network of wedding vendors, you can be assured of a wedding that is the next talk of the town. With all these services and assurances, Behind the Scene is not just an eminent name in Udaipur but it is also a trusted wedding planner in Rajasthan.
Irrespective of your budget, you must choose a wedding planner for your big day to make it just perfect. Right from tiny aspects of your weddings to huge chores, they shoulder the responsibility of each and everything, thus, ensuring you a hassle-free nuptial ceremony.
Make An Appointment
Want to talk to our wedding planner? fill out this form to get in touch
Discuss your tiniest of queries with us and get the best of solutions nowhere else but at Behind The Scene, a highly trusted wedding planning company.
Every Day From
10:00 – 18:00
Call for any question
+91 94141 51806
Email Us
hello@behindthescene.co.in
location
Udaipur, Rajasthan, India