Delicious Food and Premium Catering Services for your Wedding
Food & Beverage Services for Weddings
All of us have heard that The way to a man's heart is through food, and when it is about wedding who does not want to win hearts! Food & Beverage is a vitally important part of any wedding and needs to be paid the utmost care. With different palatable international cuisines making entry into the Indian land of already a vast variety of foods, spices and ways of cooking them, there is absolutely so much to choose from that you may get tired but the list won't end. Moreover, the menu you choose reflects a lot about your personal style, your experience about what goes best with what, the special attention you put in hand-picking crockery and tableware according to the theme of the function, and it is something that the guests does not forget for a long long time.
Our idea is to give your family and friends a wedding menu whose lip-smacking taste stays for them for quite long and specially hand-picked beverages that stirs every nook and corner of their body.
Therefore, to help you choose everything with a slice of perfection in it, Team BTS is here to get you onboard with some most delectable food and the beforemath to it. Beforemath because besides the taste of the food, there are several other considerations that should be kept in mind to make your delicious food all the way more worthwhile and satisfying.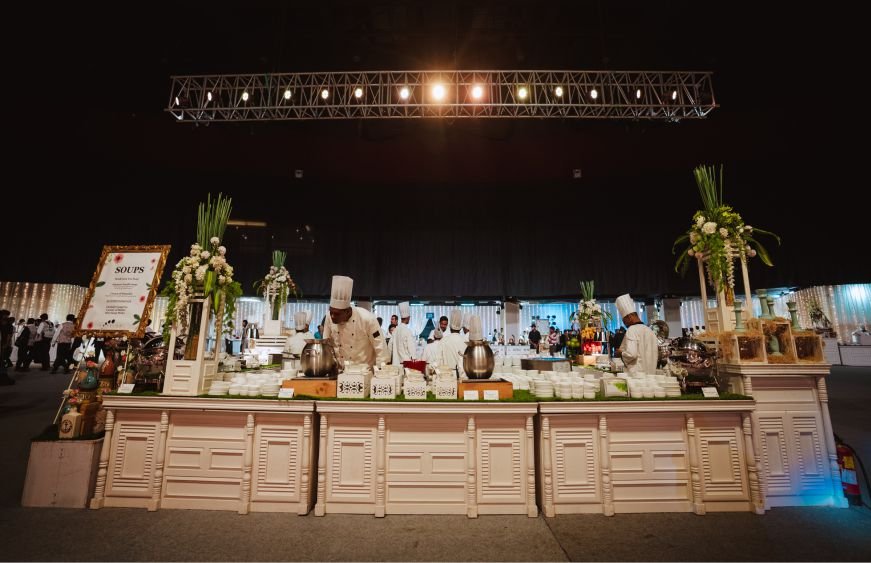 Process of Finalizing Food And Beverage Service for Weddings
LET TEAM BTS PLAN YOUR DREAM WEDDING
From where it all starts!