Behind The Scene - A full-service corporate event planner
Corporate Event Planning in India
Corporate Events have become a perpetual part of today's business led world, all empowered with highly established MNC's and rapidly growing start-ups. The recent incentives in India to budding entrepreneurs and their innovative ideas has proved really motivating for our young talented minds to come up and own their space in this continuously advancing world. And when it comes to building empires, it takes a lot of hands to come together and join the purpose. This in turn cannot be achieved only by working day and night at your desks and thus asks for some out of office events, i.e., Corporate Events, that serves multi purposefully by serving as a perfect blend of work and leisure and of course, communication, a vital part to any business.
While corporate events could be planned for various purposes ranging from team building, product launches, company leadership meetings, staff training, social media marketing, sales promotion etc., what should be kept in mind is that corporate events bring with them higher discipline and stricter norms. Planning corporate events needs precision and multi-team engagement. Therefore, we at Behind The Scenes have devised a framework through which all our corporate event plans has to pass through.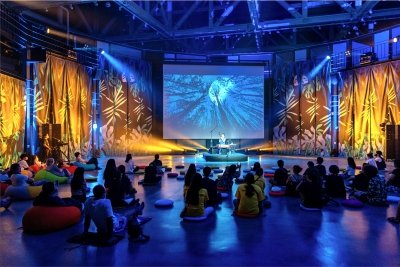 BEHIND THE SCENE - FROM WHERE IT ALL STARTS
Process of Planning a Corporate Event
Enquiry For Your Dream Weddings
Discuss your tiniest of queries with us and get the best of solutions nowhere else but at Behind The Scene, a highly trusted wedding planning company.